5 SECONDS-SUMMARY:
This blog post will discuss the importance of UX strategy in designing an exceptional user experience.
It will cover the following topics: The UX process and the role of UX strategy in it; What is UX strategy?; The role of a UX strategist; Responsibilities; Interaction with the project team; Xpand IT's UX Strategy solution; The value proposition of the UX strategist.
In today's digital age, User Experience (UX) has become crucial to any product or service. A well-designed UX can make or break the success of a product or service and should always have a solid strategy to support it.
Some studies show that companies that prioritise the UX process can:
• Increase customer satisfaction by 17%, leading to increased customer loyalty, retention, and advocacy;
• See a 400% increase in conversion rates, which can be attributed to making it easier for users to navigate a website or application;
• Help to minimise development costs because fixing a usability issue after development is completed can be up to 100 times more expensive than addressing the issue during the design phase;
• Drive revenue growth by creating more user-friendly products. Design-driven companies outperformed the S&P Index by 228% over the course of 10 years.
The UX Process
When analysing the UX discipline, we can say that it's divided into five parts, and it emerges by following the process that results in a robust product.
1. Discovery
• Market & target research;
• Identify market opportunities;
• Ideation.
2. Strategy
• Concept creation;
• Alignment of user needs with business needs.
3. Analysis
• Requirements;
• Flows & Information Architecture.
4. Prototype
• Wireframes & Interface Design.
5. Design
• Visual Design;
• Design System;
• QA UX.
Usually, the first three phases are more related to UX Design, and the other to UI Design; nevertheless, they are interrelated and enriched by UX Strategy. The UX Strategy crosses all phases by enforcing the concept, supporting any decisions with crucial research insights, and helping the UX and UI designers make better decisions while projecting the product.

UX Strategy and the UX Strategist role
UX strategy is the process of designing a user experience that meets the needs of both the user and the business goals. It considers the user's expectations, preferences, and pain points instinctively and effortlessly to design a consistent and user-friendly solution that delivers a superior experience across all channels.
At Xpand IT, these are the key steps of the UX strategy process:
1. Identify what is the problem we are trying to solve;
2. Research to understand the user's needs, preferences, and pain points;
3. Create user personas and flows based on the research;
4. Collaborate with stakeholders by mapping and aligning the UX strategy with business goals and objectives;
5. Design a user-centred experience that meets the user's expectations;
6. Continuously monitor user feedback and analytics to make data-driven decisions and improve the UX;
7. Anticipate future improvements bearing in mind the product evolution.
By following these steps, a UX strategist can ensure that the UX design is well-aligned with the company's goals and objectives while collaborating with designers, developers, and product managers to create a seamless and intuitive user experience and, overall, design a smooth and easy-to-use experience that fosters customer loyalty, engagement, and conversions.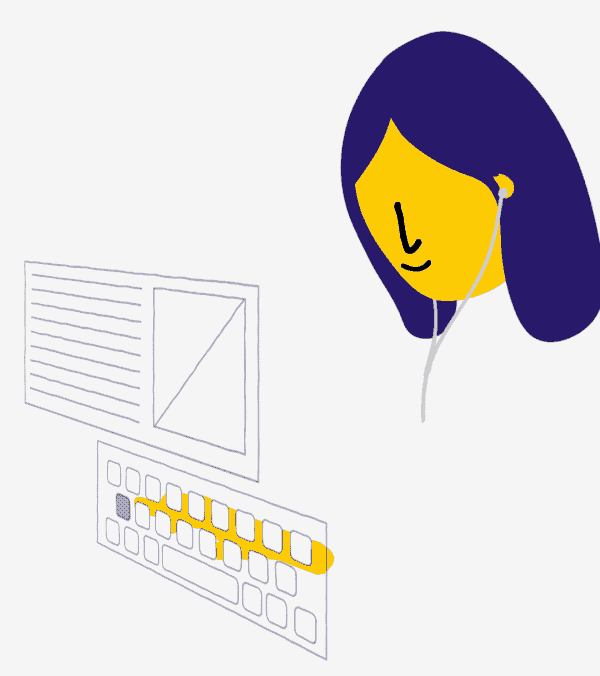 Xpand IT's UX Strategy solution
Before changing anything, we should evaluate impact vs effort and the value proposition of the solution that we present.
The investment in Strategy contributes to every project being updated and focused on a good experience by ensuring:
• Analysis – Gather all useful information before executing anything.
• Value proposition – Reach for the differentiation factor based on research and analysis.
• Impact vs Effort – Improve productivity and align expectations.
• Strategy – Translate business needs into user needs.
We believe that, in today's competitive market, investing in UX strategy is vital for the success of any product or service because it can:
• Reduce development costs, as it is 100 times more expensive to fix an issue in development than during the design phase;
• Improve product adoption by 400% by understanding and delivering exactly what the user needs, aligned with the business needs;
• Improve the user experience by doing the proper research that supports the business and experience strategy, increasing revenue.
In conclusion, UX strategy is an integral part of designing a user experience that meets both users' needs and business objectives, and a UX Strategist ensures that the UX design is well-aligned with the company's goals and objectives while delivering a user-friendly and effortless user experience that enhances customer engagement, foster loyalty, and boosts conversion rates.