5-SECOND SUMMARY:
Microsoft's Power Platform

is a low-code platform that integrates different components to respond to different business needs.

The platform has four products (

PowerApps

, 

Power Automate

, 

Power BI

 and 

Power Virtual Agents

)

If you are looking to guarantee security for your data, this platform allows you to implement a governance strategy.

There are three steps to implement a governance model: Security, Monitoring and Nurturing and Education.
Microsoft's Power Platform is a low-code platform that integrates different components in order to respond to different business needs. The platform has four products (PowerApps, Power Automate, Power BI and Power Virtual Agents) that companies can use to build their customised solutions to solve the specific challenges they face daily. Each of these products has access to more than 300 data connectors. In practice, this means that solutions built with any of this platform's components can connect to multiple services, whether from Microsoft or other organisations.
Users' broad access to information comes with numerous challenges, especially regarding the platform's governance. One of the most significant advantages of the Microsoft Power Platform is the democratisation of the construction of different business applications for a new generation of citizen developers,  i.e. people with non-technical profiles who can develop these solutions. However, as more and more people start to build applications, we must ensure the data and any confidential information is not misused. And so, it's critical that any organisation that has already adopted (or is considering adopting) this platform implements a governance strategy that ensures the security and integrity of the data used and that all Power Platform's components are used responsibly.
Read on to find out the three steps you need to take to start implementing a Power Platform governance model.
Three steps to implement a governance model
Now that you know why it's essential to create a governance model, the question that arises is: where should you start? It was to answer this question that we wrote this article. Power Platform already has many built-in tools that organisations can use to manage and monitor their solutions. To do so, we have listed the first three steps you should take to implement a governance model in this article.
By taking the first steps to implement a governance model, you allow developers – whether technical or not – to build their solutions with confidence and security, feeling assured that their solutions will always be managed, protected and maintained while following the best compliance practices. These are the first steps you should take:
1) Security
The first step you should take to define good governance practices with Power Platform is to know your environments and how to structure them. As such, you should define your environment strategy early on: creating different environments for development, testing and production. You also need to assign different roles to users according to their responsibilities and even create a process for accessing existing environments or creating new ones. You should also establish data loss prevention (DLP) policies that help prevent users from inadvertently exposing data. These policies can be defined at both the environment and tenant-level, allowing for greater flexibility when establishing different policies for different use cases. Moving on to development, organisations can define a set of best practices (what to do, for example, when two developers need to edit the same application simultaneously, or what the procedures for migrating applications, etc. are) that can help teams organise their work and deliver higher-quality solutions.
2) Monitoring
After taking the first steps in structuring environments and creating different development policies, you should monitor your solutions as a whole. This way, organisations can get complete visibility of how they are using the different components of the platform. Once again, Power Platform provides a series of features that allow organisations to monitor and track platform usage: it's possible to monitor Dataverse usage to ensure that consumption levels are not abnormal; set up alerts such as setting up notifications whenever an application is shared with other users, or Microsoft launches a new connector. If you don't wish to start from scratch, the Centre of Excellence is a toolkit designed precisely to help you start building a governance strategy for the Power Platform.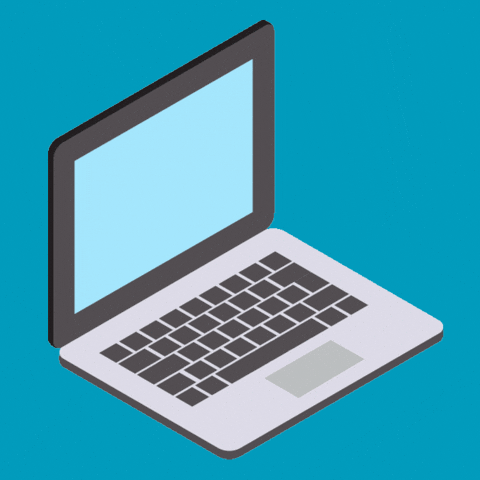 3) Nurture and educate
Finally, once we've adopted a particular technology or framework, it's essential to think about how we propose to nurture and educate our team with the resources they need to continue to deliver excellent work. It's crucial to have a set of guidelines for each new team member who needs to learn about work methodologies, good practices and different processes they need to follow. On the other hand, it's critical that any developer – again, whether they're technical or not – has the resources they need to keep up to date on the evolution of the Power Platform's different products and components.
Final Thoughts
If you're considering adopting Power Platform or, if by any chance, you already use different components of this platform in your organisation, you can follow these steps to start defining your governance model. Alternatively, you can reach out to us to help you take these first steps: we've pre-packaged different engagements targeting specific governance needs. Xpand IT focuses on developing Power Platform solutions, assisting companies to take advantage of its various components and accelerate their digital transformation. In 2021, Xpand IT was named Partner of the Year by Microsoft Portugal. In 2020, Microsoft Portugal awarded Xpand IT the Partner of the Year's PowerApps & Data Analytics prize.
---
Do you want to know more about our Governance in Power Platform offer?
Discover our Power Engagement – Governance Edition offer in detail:
Benefits;
Technologies;
How many days are included;
Service description.
I wan to know more →
Digital Xperience Evangelist – Xpand IT