There is now quite a wide choice of analytics solutions available on the market. And so, when it comes to deciding which one to use, we have to make a careful evaluation as to which of the available solutions and their functionalities best suits our organisation. When it comes to usability, Power BI is undoubtedly the tool to adopt.
What is Power BI?
Still don't know what is Power BI? Microsoft Power BI is a powerful Business Intelligence tool from Microsoft. It allows you to consolidate, streamline and visualise information and make decisions from data drawn from various connectors.
Designed for both technical and non-technical users, the tool has a relatively easy-to-use interface. Business users can create reports in real-time, share interactive reports with teams, and integrate reports into their own website or SharePoint without the need to write any code. Also, being a Microsoft product, it has the advantage of integrating with the entire Power Platform ecosystem OneDrive, Synapse and more.
It is important to know that the tool has resources hosted in the cloud via Microsoft Azure, known as the "Power BI Service". With these, you can promote team collaboration through sharing, increasing productivity and autonomy and boosting the efficiency of your business.
The benefits of Power BI for your business:
1 – Ease of access to data
Every day, companies generate a huge volume and variety of data, which is stored in databases and files, all different from each other but containing related data. With PBI (Power BI) you can connect to a single database or multiple databases, establishing relationships between tables to access the data. Different connectors are available to easily connect to data, including Excel files, Microsoft SQL Server, Azure, Oracle and even software services such as Salesforce, Facebook, SharePoint, OneDrive and many more. It also offers features for connecting to real-time data from a variety of sources in order to see how it changes in real time.
The data treatment and modelling process can be carried out easily in PBI Desktop, using Power Query, a feature that allows applying transformations, in order to make data more accessible. Still, to create complex data models or complex metrics it is advisable to use an ETL (Extract, Transform and Load) tool, since large volumes of data slow PBI down.
With regards to data updates, PBI offers two options: scheduled updates and incremental updates. The first guarantee that all reports are updated on a daily basis, as scheduled. Incremental updates, on the other hand, allow you to quickly update large volumes of data or historical data by inserting only new or changed rows. With the "detect data changes" option you can select a date/time column, which is used to identify and update only the dates on which data has changed.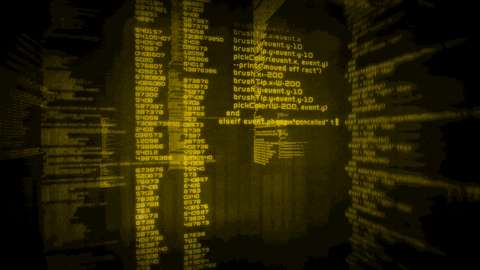 2 – Visualisations with great flexibility
PBI offers a wide variety of visual options, including maps integrated with BingMaps for geocoding and options to visualise data using the R and Python languages, and all directly available in the Visualisations panel. It is also possible to create custom visuals or import visuals from the Microsoft AppSource library. With such a variety of options, every company will be able to find the visualisation that best suits their needs.
Since one of PBI's goals is to improve user experience, it's no surprise that it has the ability to create dynamic reports, where visuals interact with each other. For example, by selecting a particular element in a view, you can filter or highlight other views related to the same element. Additionally, it allows you to synchronise filters between report pages, in order to maintain the selections defined when navigating through the report. PBI also has the advantage of automatically detecting hierarchies for dates, allowing the creation of attractive visuals to detail the data at different levels.
Usually, reports are made up of many views spread across multiple pages and then published to the PBI Service. Here, the magic happens and users can post elements from multiple reports and arrange them to create dashboards that will tell a "story".
Finally, these dashboards can be shared with the designated teams, who interact with them via PBI Mobile.
3 – Some powerful features…
PBI has some features integrated with AI (Artificial Intelligence) that allow you to take data analysis to another level, such as Quick Insights. Using this feature, you can execute quick insights about data and easily share those insights in reports and dashboards. With Key Influencers, organisations have the ability to perform advanced analyses and get answers quickly. For example, a company can use the feature to find out what caused a recent increase in sales, and therefore identify what factors are affecting sales. It is still crucial to prepare the data beforehand, but generally speaking, users can build their own visualisations and understand what factors are having an impact, in the form of Key Influencers.
Q&A (Questions & Answers) is another feature integrated with AI, which allows users to ask questions in natural language and get the answer in the visualisation format. Users can find this feature available in the dashboards, both in PBI Service and PBI Mobile. With Q&A, they can explore the data, asking their own questions and even post interesting visualisations to a dashboard, depending on the permissions set. Q&A can also be used in reports, by including a Q&A view. This view will behave the same as any other view in the report, allowing cross-filtering between views. In short, Q&A is a powerful feature, as it is available in direct query mode, automatically suggests synonyms for business terms, and allows users to request the report designer to include the specific business terms they need to use Q&A correctly.
PBI's capabilities are limitless when it comes to user experience and navigation between reports. For this very reason, PBI developed a feature that allows cross-report detail, where the user can jump from one report to another in the same workspace or application, associating reports with related content.
4 – Share content across teams
With PBI, business users can easily share content across different teams within the organisation, promoting collaboration and reducing isolated data reservoirs. For example, you can create a specific workspace for your sales team to share reports, and set permissions for users, limiting access to data based on their location or role. Or you can create an App to share a set of reports with your entire workforce, and bring the data into the day-to-day running of the organisation.
Companies can choose to use cloud options such as SharePoint Team Sites or OneDrive to store .pbix files and keep information synchronised across teams. In addition to this, in order to facilitate communication, PBI offers in the Service the ability to add comments to reports, either a personal comment or for other team members. You can also configure data alerts for dashboards to notify you when a certain point exceeds a predefined threshold.
Security is a sensitive topic for most businesses. In order to satisfy this, PBI offers Microsoft Sensitivity labels to classify dashboards, reports, data sets and data flows using the same taxonomy as in Office 365 to classify and protect files. In addition, PBI also uses various authentication protocols like AD (Active Directory), SAML, Kerberus etc. to ensure security.
Final thoughts
Microsoft has wanted to put data analytics within everyone's reach and with PBI, it has definitely simplified this process. This tool is not just another Microsoft product, but is also robust, user-friendly and scalable at the organisational level.
There are many good tools on the market for data analysis, but there is also no doubt that PBI has very strong functionalities and capabilities. On the one hand, we must always consider and evaluate which solution best fits the defined requirements. On the other hand, PBI is a solution flexible enough to provide a diversity of functionalities at different levels, which will undoubtedly help you make your decision. If you want to transform the way data is presented to your entire organisation and stakeholders, at XpandIT you will certainly find a specialised consulting team willing and ready to help you implement a suitable, effective Power BI solution.
---